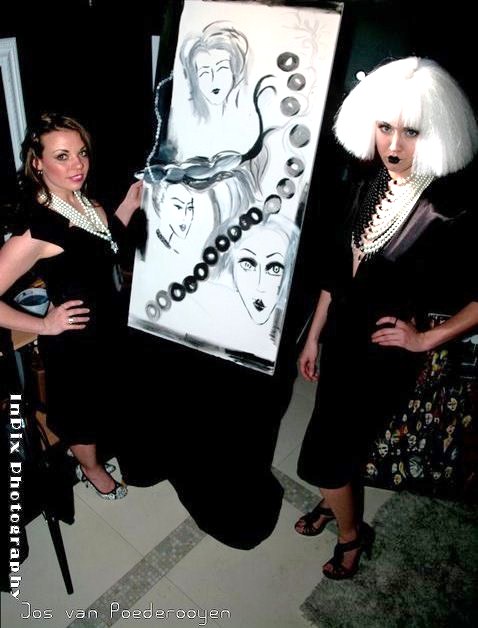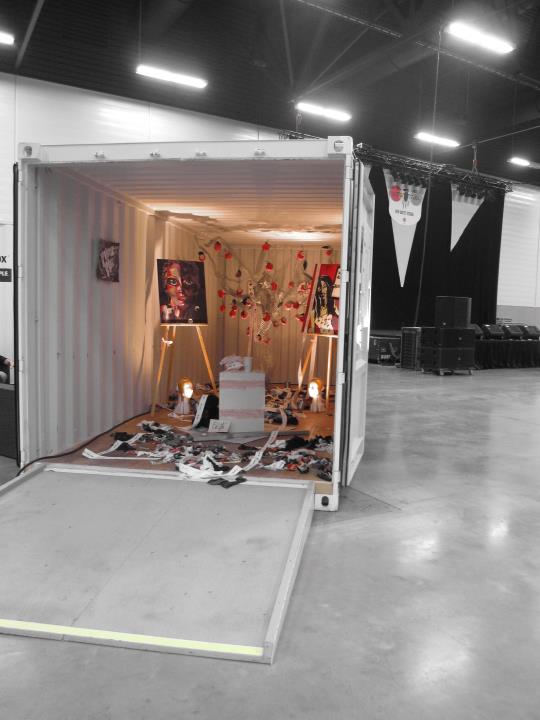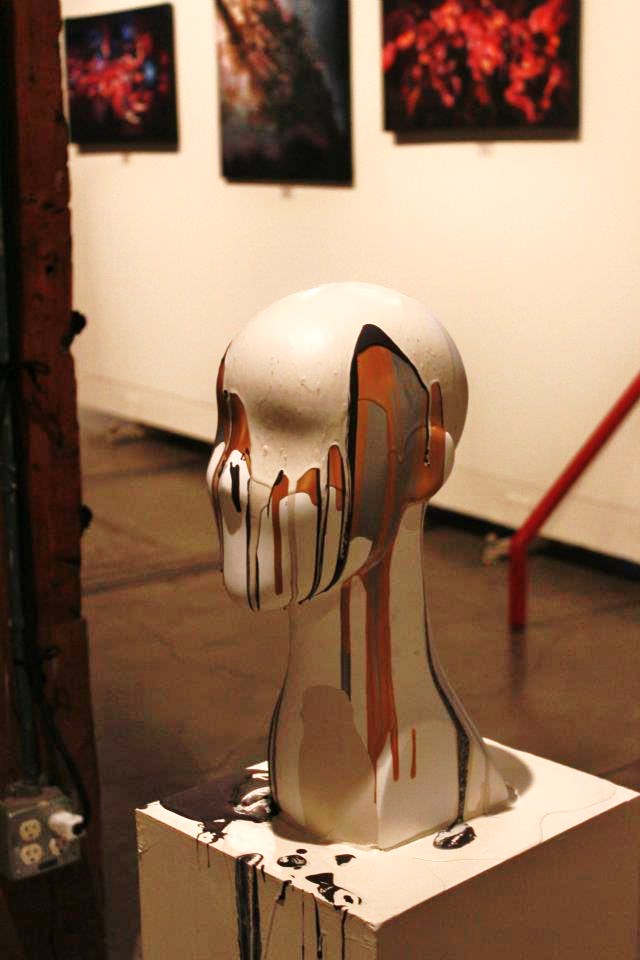 Art is an expression for each human to manifest; this is the true beauty of art. Anyone can create art, in fact, most of what we do in life can be considered an art form. Dining, writing, dancing, even advertising all play significant roles in our lives but are all in essence, very different forms of art. In our fast paced lives, bombarded with messages from varying sources, the beauty and magic of life can be easily forgotten, replaced with false impressions, mysterious identities, and perpetuated myths.
As a young child, I often recognized this dilemma and used my spare time to escape from the reality of every day life. I have always tried to capture my visions in my work, which have varied from realistic to abstract reproductions of stills in my mind spurred by literature, dreams, and personal experience. I use art to create milieus where one can escape and contemplate assorted subject matter. Each piece thus far has been different and has taught me about letting go, unleashing creativity, and capturing a moment in the imagination.
Monika Blichar possesses a B.A. from the University of Victoria with a major in English and minor in French. She has also successfully completed the post degree teaching program and is a member of the BC College of Teachers. She is fluent in English, French, Polish and basic Spanish. Her love for culture, languages and artistic pursuits continues to grow as she develops her own creativity and imagination through her varied interests in the art world.
Feature Sales and Commissions:
Port Moody Art Center – Portraiture Commission for Annual Gala & Professional Development Facilitator
BUN Jewelry Designer – Two Private Commissions
Blushing Boutique – Commission Painting & Body Art for Fall 2010 Collection Fashion Show
LuvnGrace Entertainment- Feature Artist at several high end fashion shows: Live Painting, Body Art, and Exhibition
Pauline Liu, Elite Systems Inc.; Interior Design for Hotels & Offices – Private Commission for Vancouver Restaurant
Burnaby Youth Hub-2012 Grant Recipient Artist for Feature Mural Project
Corona-Dia de los Muertos Live Special Effects Make Up
Chloe & Robert Trujillo-Artist and Lead Bassist of Metallica-Custom Portrait
Private Collectors located in Canada, USA, and Europe
Professional Experiences:
MAB Ventures Inc. & Make and Break Arts Foundation, Owner, Operator & President
Design and produce original paintings, prints, clothing, and written works.
Self and Team Endorsed Sales and Promotions.
Event coordination, Curation and Production.
Arts Instruction, Workshops, and Arts Programming.
Charity, Fundraisers, and Non Profit Projects.
Artist Representation and Promotions.
Arts Exhibitions & Productions:
"Art-Sea": Vancouver Aquarium- Nov 14, 2009
"One World Art Show and Haiti Fundraiser" Science World- May 1, 2010
"Arts In the Vines" Township 7 Winery- Jun - Jul 2010
"The Golden Brush Painting Competition" Vancouver, BC-Jul 3, 2010
Raw Canvas Wine Bar, Mural Painting, Featured Artist- Month of Aug, 2010
"SKin is IN" Gallery Gachet- Aug 12, 2010
"The Republic to End Poverty" Republic Nightclub- Aug 19, 2010
L'Atelier Hair and Art Boutique- Resident Artist 2010-2014
North Vancouver Art Council- The Gift Box- September 2010-January 2010
Mole Hill Community Housing Society – The City of Vancouver 125th Anniversary Celebrations- Project Development – February-May 2011
"The Void Above" 5th Annual Virtual Vancouver Artist Showcase: One of Two Featured Artists showcased at Roundhouse Community Center - September 22, 2011
"THE FAB" Arts Program Creator & Coordinator, November 2010-Present
"Car Free Days" Main Street - The Beaumont Stage-2012, 2014
Applewood Tearoom Feature Artist- July 8, 2012
Gallery in the Garden at Wellbrook Winery-Delta Arts Council-July 15, 2012
Live Painting for Official Lady Gaga After Party with LuvnGrace Entertainment 2012 & 2014
Carnaval del Sol-MAB Art Studio & Boutique Gallery at Latincouver 2014
Art World Expo TM, Creator & Producer at Telus World of Science-2010, 2012, 2013, 2014
Resident Artist: Beans on Lonsdale, Blushing Boutique, CDI College 2010-Present